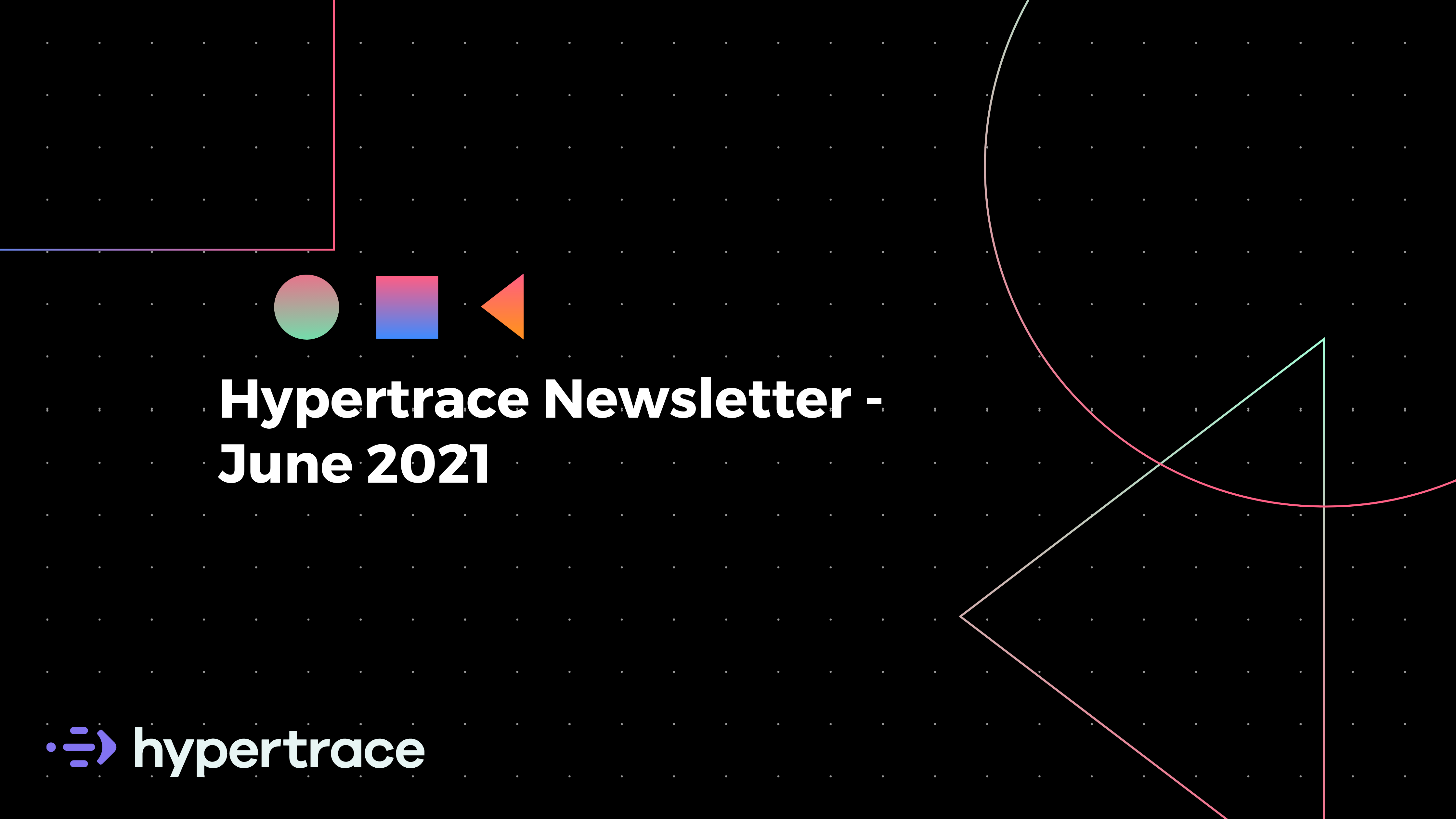 Hypertrace Newsletter June 2021
What's happening in Hypertrace world this June?
"What's in your tabs these days?"
Inspired by my friend Megan, trying to use alternatives to "How are you?" considering the things we all have gone through this last year.
This is our first installment of Hypertrace's monthly newsletter and going forward this will be your go to place to find all the exciting things happening in Hypertrace every month!
So let's go over some exciting updates, shall we?
Product

New features in Release v0.2.0 - Did you check out our v0.2.0 release with new exciting features? If you haven't already then go and check it out here. Some of the major features in this release are as follows:

Community

Events

In last month,

Panel discussion on "Observability: present and future" - We conducted a very insightful panel discussion on Observability with industry leaders including Sanjay Nagaraj, Jonah Kowall and Wu Sheng. If you missed it, you can catch up with the on-demand version here.
Community Calls- We did our first Hypertrace community call in this month and from this month onwards you can join us for community call on last Thursday of the month at 8:00 AM PST/ 8:30 PM IST/ 11:00 AM ET/ 5:00 PM CET

Upcoming events

Join us on 10th June to listen to Jose Carlos's thoughts on Tracing being the new foundation of modern Observability. You can register for the webinar here.
If you have any questions around Hypertrace or you are evaluating Hypertrace and want some help getting started, feel free to join our slack communityand reach out to me or any other member from our team. You can also post your questions in GitHub discussions or create a GitHub issue for feature request.
Thank you for being an amazing community member and stay tuned for more exciting Hypertrace updates in the coming month!
Take care and stay safe!
| About author | |
| --- | --- |
| Jayesh is a founding engineer/ Product Manager at TraceableAI and he is building Hypertrace. He loves reading and you can find him on twitter and linkedin to discuss anything around tech. | |